Instructors
Agility  – Betty Belliveau: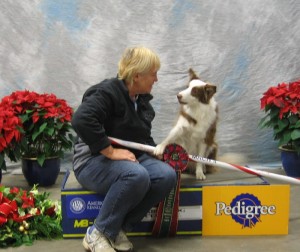 Betty has been happily involved in the sport of dogs for over 20 years. She started out showing in obedience, followed closely by conformation. In more recent years, she has added agility and herding, as well as teaching others to enjoy these sports.
Betty and her dogs have achieved multiple High in Trials in obedience and many 1st placements in agility. Her dogs have consistently qualified for the USDAA Grand Prix and Steeplechase finals and AKC Nationals.
She is also an Authorized Mentor Trainer through Animal Behavior College and a mentor to other dog trainers. Betty can be reached at bettybell1@verizon.net.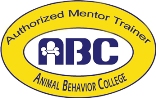 Basic Obedience & Puppy K – Rebecca Pond: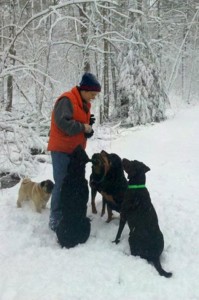 Rebecca has been training dogs since 1990. Her breed of choice is the Rottweiler, but has worked with many different breeds over the years..
She has obtained upper level obedience titles as well as in conformation and other disciplines with her dogs.
She enjoys training all dogs and loves to help others work through problems and teach their dogs something new! Rebecca can be reached at rjpond2012@gmail.com
Breed Handling – Marsha Clamp:
Marsha showed her first dog (Siberian Husky) in the early 70's; at the time, she had no idea which end of the dog the leash went on! Thanks to lots of help from handling instructors through a club she joined, she did learn the finer points of showing a dog.
She have shown all her own dogs over the years; they included Airedale Terriers, Siberian Huskies, Lhasas, and for the last 25 years Briards, and Chinese Cresteds. She became interested in showing for others as she just love to show the dogs, and many of her friends didn't want to or just could not show their own dogs.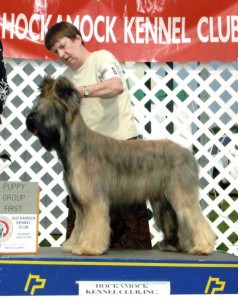 Over the years of showing she has learned much from the different dogs she has handled as well as the many judges she has shown to. She put on handling clinics at the Briard Nationals to help out people who need that extra TLC before being brave enough to go in the ring themselves She loves to watch any and all breeds being shown, and some of the bigger professional handlers have also helped her learn through the years.
One of her favorite things to do is to judge Junior Showmanship, as she believes these kids are the future of the sport of dog shows!
Beginner Agility – Sandie Hanlon:
Sandie has been training and competing in agility for 16 years.  Her 4 Border Collies have all competed to their USDAA ADCH and beyond.
She now has a young dog in training and enjoys working with puppies.
Rally Obedience – Jenny Smith: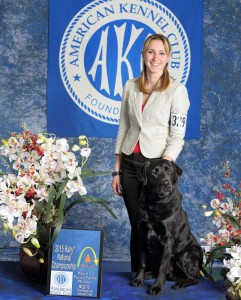 Jenny Smith has practically grown up with a leash in her hand.  Jenny participated in her first obedience class at the age of nine. She quickly went on to working & competing her two Australian Shepherds, receiving CGC's, Therapy dog certification, Rally titles and multiple titles in agility. Jenny volunteered with various Service dog organizations finishing several dogs for placement.  She enjoyed teaching much of the servicedog tasks to her Aussies.  Both dogs have retired from competition but continue to enjoy doing therapy dog work with the local TDI chapter and earning their AKC therapy dog titles.
Jenny most recently brought her young Labrador retriever, Max, successfully thru CGC, TDI, competing thru Rally excellent and obtaining their Companion dog title. Jenny qualified and competed at the 2015 AKC Rally National Championships at the excellent level placing 23rd out of the top 100 dogs. Jenny and Max are currently working toward their AKC RAE title. During this time Jenny also started competing her Greater Swiss Mountain Dogs in both conformation & rally with plans to do obedience,drafting & pack hike with the goal of a versatility title with the Greater Swiss Mountain Dog Club of America.
Jenny enjoys the diversity of working with different breeds and the jobs they were bred to do but her passion truly lies in the Rally ring!